March 19, 2018
Dr. Jean-Philippe Bocage is a board certified thoracic surgeon and Partner at Thoracic Group, New Jersey's premier thoracic surgery practice. Together with Dr. Robert Caccavale, the two have blazed a trail as pioneers in the field of minimally invasive surgery of the chest with the procedure called VATS (video-assisted thoracic surgery).
We took time to talk with Dr. Bocage and gain some insight into the mind behind the surgical mask.
Q. What inspired you to become a doctor?
A. I was a zoology major in college. This foundation in sciences served as a basis for pursuing a medical career. It was appealing to me that it is a career where you are continually learning while making a difference in people's lives. I also like working with my hands, hence why surgery was a good fit for me.
Q. Why did you choose the specialty you're in?
A. As you go through medical school and residency, you get a feel for what you would enjoy as a career for the rest of your life. Being a chest surgeon is basically what hit my button. I had excellent mentors in the field of thoracic surgery who served as an inspiration to me, so I developed a desire to follow in their footsteps.
Q. Knowing what you know now, what would you tell your younger self just entering medicine?
A. I suppose I would tell myself to be sure that's what you want to do, that you need to find fulfillment in all aspects of the job. You can't look at this as only a financial means or pursue it for any other reason, because those things may change over time. Enjoy your job in such a way that you want to come to it every day.
Q. Where do you see thoracic surgery going in five to 10 years?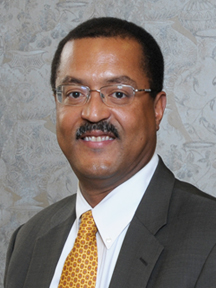 A. In terms of diseases such as inflammatory conditions, there probably won't be much change. With cancer, however, there may be advances that will require less surgical intervention, like chemotherapy and other modalities that are more conservative, such as advances in immunotherapy.
There is a technical need for thoracic surgery intervention with conditions such as recurrent pneumothorax (collapsed lung) or hyperhidrosis (excessive sweating) as well. I believe thoracic surgery will continue to be necessary in these situations, and many others, as a means to repair a physiological impairment.
In the future, with new developing technology, patients will always be presented with additional nonsurgical options. Regardless, there will always be a need for thoracic surgery. I don't believe it is going anywhere anytime soon.
Q. Is there a particular case of yours that had an impact on you, good or bad?
A. Not one specific case, but I have saved several lives throughout my career from things like a perforated esophagus, traumatic injury, collapsed lung and curative lung cancer resection. It's just good to know that, at some point, you did something that helped someone continue to have a fulfilling life. That's what really sticks with you: the satisfaction of helping someone.
Q. Since you've been working together for so many years, what do you think makes you and Dr. Caccavale such a successful team?
A. I think it's because—unlike many surgeons—we have a team approach from the collaborative planning of patients' treatments to the operating room itself. We work together to accomplish a common goal. It's like a dance—I know his moves, he knows mine, so we don't let anything get in the way. I think that's what separates us from other surgical practices and truly makes us unique.
About Thoracic Group
At Thoracic Group, our award-winning team of surgeons was among the first to perform video-assisted thoracic surgery (VATS) over 20 years ago and has successfully performed more than 7,000 VATS procedures since – both locally and nationally. As a practice, we are fully committed to providing the best comprehensive care for patients with thoracic conditions.
For more information or to schedule an appointment with one of our specialists, contact us today.